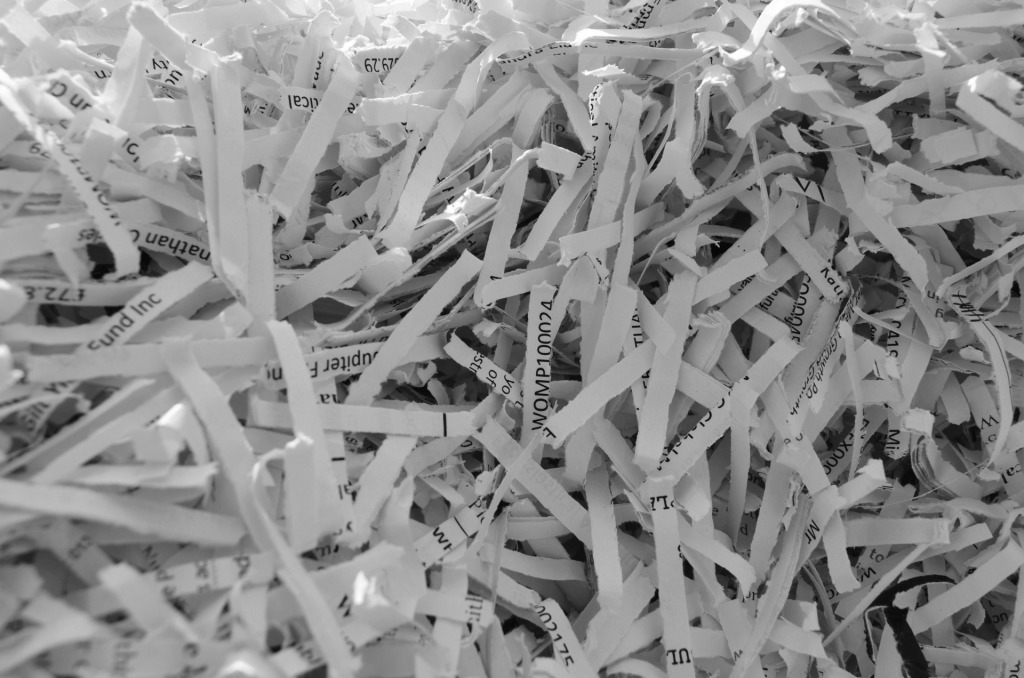 Can your business use recycled products? There may be up to $250,000 in grant funding available for you.
The Minnesota Pollution Control Agency (MPCA) has just released an RFP for applications for the Recycling Market Development Grant. This grant is designed to help increase the demand for recycled goods by increasing the capacity of companies that perform further processing on those goods. This includes companies who perform intermediary processing of recycled goods as well as companies that use recycled goods as a component in their final product. Grant awards range from $50,000 to $250,000 and must be matched by a contribution of 25% of the total grant amount. This contribution can be made in staff time or as a cash contribution. This is a competitive grant with $400,000 available in total funding. While all users of recycled materials are encouraged to apply a preference of 10 points out of 100 is given to any companies creating an increased demand for mixed paper (54), glass, or organic material.
While it is important for any interested applicants to read all of the documents listed on the grant web page and the full RFP document, we have highlighted some key components of the grant below.

Who is eligible for this grant?
Businesses located in Minnesota or that have a facility located in Minnesota that makes a product from recyclable material
A new business that will locate a facility in Minnesota and will use recycled material as a feedstock
Businesses that conduct intermediary processing of recyclable material for use in manufacturing product
Economic development districts that are financing a project that uses recycled material in its manufacturing process
Non-profit organizations
Local Governmental Units if they can show the grant money will directly result in increasing markets for a recyclable material
What projects are eligible for this grant funding?
Research, development, and testing of new products using recyclable material as a feedstock
Research, development, and testing of existing products to use recyclable materials that currently use virgin materials as a feedstock
Expand existing capacity to make recycled-content products
Processing or production methods that add value to a recyclable material
Equipment (other than rolling stock) to help process and handle material
Facilities to process organic material into a product such as compost or biogas and digestate
Who will receive priority consideration?
Up to 15 points of the total grant consideration will be influenced by the type of project and the location of the project. 10 points are allocated to projects that use mixed paper (54), glass, or organic material. 5 points is allocated to projects located within an area of concern for Environmental Justice. The Greater Mankato Area has 8 census tracts that qualify for the 5 point allocation. The six Mankato areas include census tracts 1703, 1706, 1707, 1711.01, 1712.02 and 1716. The two Saint Peter areas include census tracts 4803 and 4804. The images below depict the areas covered by these census tracts and you can check this interactive site to see if your company falls within those tracts.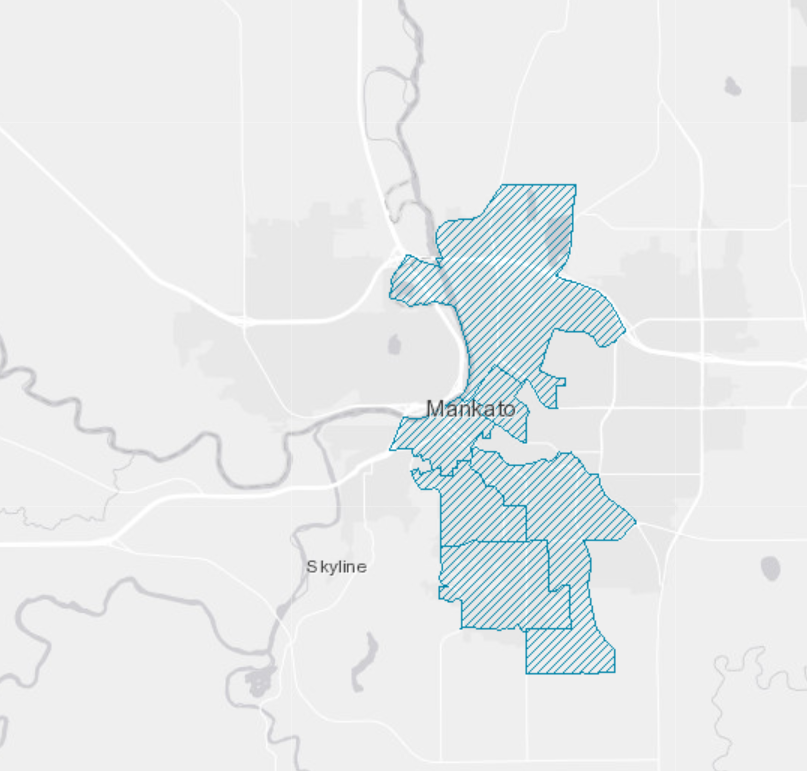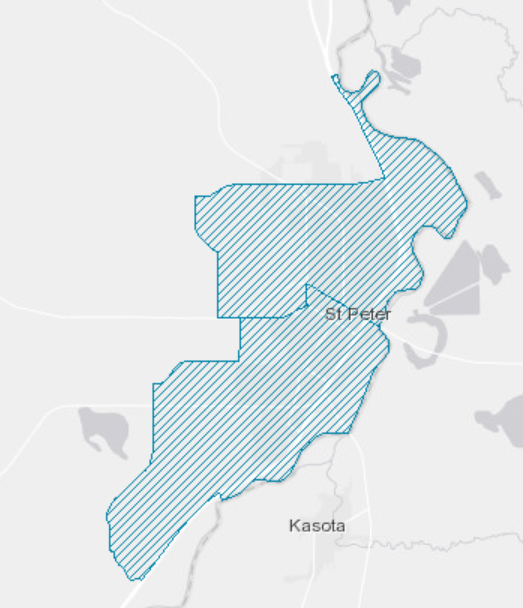 How will the grant recipients be evaluated?
The MPCA will use the following rubric when evaluating grant applicants: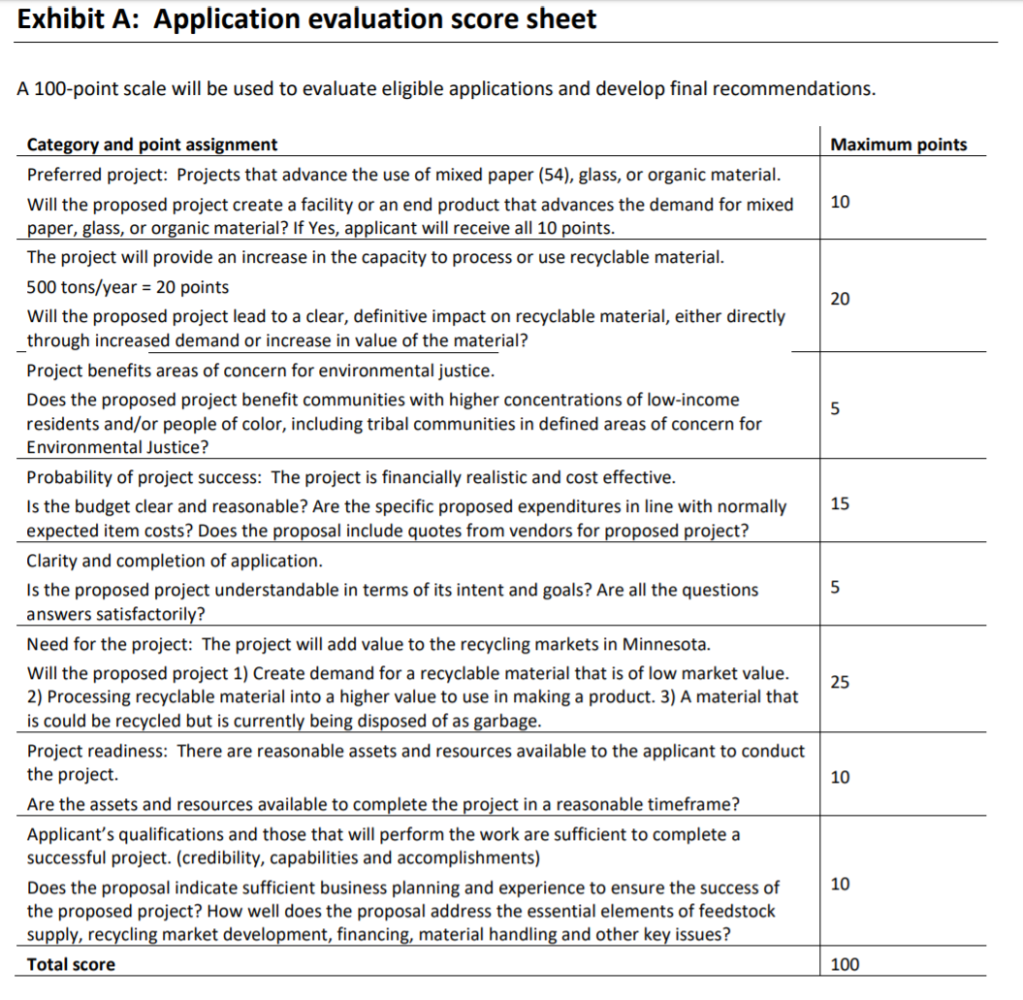 Questions and application process
It is important to note that all questions must be submitted to [email protected] with the subject line "Recycling Market Development Grant 2020 Question". All questions and answers to those questions will be posted on the grant website, so it is also important to check the website regularly as others may have asked questions that are useful to your own application.
All application materials are due by May 29, 2020 at 4:00 pm and must be submitted by email to [email protected]. The subject line for grant applications should be ""Recycling Market Development Grant 2020". Late proposals will not be considered and there will be no exceptions for technical issues, so make sure your business leaves adequate time to submit the application materials.
One optional piece of application material is to include a Letter of Support. Any companies interested in receiving a Letter of Support from Greater Mankato Growth should contact us at [email protected].