Operating a small business can be challenging when all you really want to do is explore your passion. That passion is what drives you, makes you work all those hours, and in the end, gives you the most satisfaction. You don't want to spend valuable time dealing with your network or worrying about network security.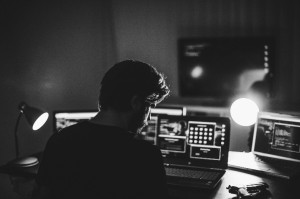 Network security is a broad term and it covers a multitude of technologies, devices and processes used in businesses today. It is a set of rules and configurations designed to protect the integrity, confidentiality and accessibility of computer networks and data using both software and hardware technologies. Every business, regardless of size, industry or infrastructure, should have some form of network security solutions in place to protect it from the ever-growing landscape of cyber threats in the world today. The question you need to ask yourself is, "Are we doing enough?"
Network architecture is complex and is faced with a threats that are always changing. Attackers are always trying to find and exploit vulnerabilities. These vulnerabilities can exist in a number of areas, including devices, data and applications. There are many network security management tools and applications that can address threats, the complexity of today's attackers may require a more dynamic approach. Having your network down for just a few minutes can cause widespread disruption and massive damage to your bottom line and reputation. This is your business, your passion, and it is essential that these protection measures are in place.
When addressing network security across your entire business, there are many factors to consider. Attacks can happen in any area so it's important that your network security hardware, software and internal policies are designed to address those areas.
Network security can be broken down to three different controls: physical, technical and administrative.
Physical security controls are designed to prevent unauthorized personnel from gaining physical access to network components such as routers, cabling closets and so on.
Technical security controls protect data that is stored on the network or which is in transit across, into or out of the network. They are designed to protect data from both unauthorized personnel as well as malicious activities from employees.
Administrative security controls consist of security policies and processes that control user behavior. How are users authenticated? Do they have the appropriate level of access? How are IT staff members implementing hardware and software changes to the network?
Understanding these controls and the options available are essential in securing your network.
Mankato Networks LLC. was started in 2007 and focused on small to medium sized wireless carriers working to update their network infrastructure and technology.  We have continued to expand beyond mobile wireless carriers into Data Centers, ISP's, Education, Health Care and other medium to large businesses across the country. As a full service IP network consulting firm, we can provide the engineering knowledge and expertise to design, build and maintain your network so you can focus on your passion.
We believe your network shouldn't hold you back and our passion is helping businesses focus on what's important to them. www.mankatonetworks.com