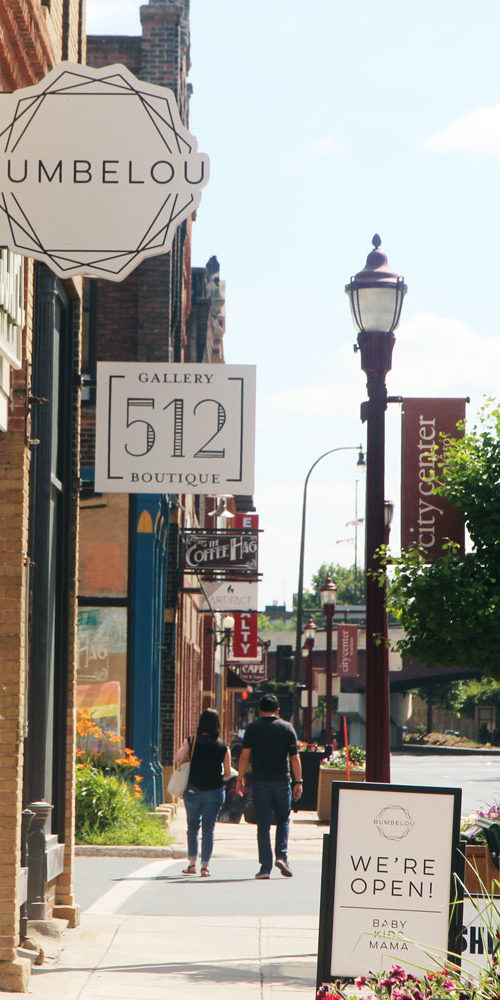 "Imagine a place that's … sophisticated and simple, progressive yet placid, innovative as well as intimate, worldly but also warmly welcoming... That's Greater Mankato" 
Greater Mankato is a vibrant and dynamic regional marketplace that includes the Mankato – North Mankato Metropolitan Statistical Area (encompassing Blue Earth and Nicollet counties). Located in a "sweet spot" of Southern Minnesota, our residents and businesses have access to "bigger city" services and amenities in the core cities of Mankato and North Mankato, surrounded by delightful smaller towns and rural areas, with the Minneapolis-St. Paul metropolitan area just a short drive north.
Our residents can enjoy their morning coffee at their home located in the city, on a farm, or by a lake, while making it to their workplace in 16 minutes or less. After work, they can take advantage of the area's many activities and attractions before enjoying a quick and easy drive home.
Our businesses capitalize on our diverse economy, productive supply chain, and highly-educated and broad talent pool. They leverage the region's growing consumer base while creating long-lasting relationships with a wide range of business partners.
Residents are not alone in recognizing the unique combination of economic vitality, talent, livability, business environment, and resources found only in Greater Mankato. This region continues to receive national recognition in areas such as livability, economy, and leisure.