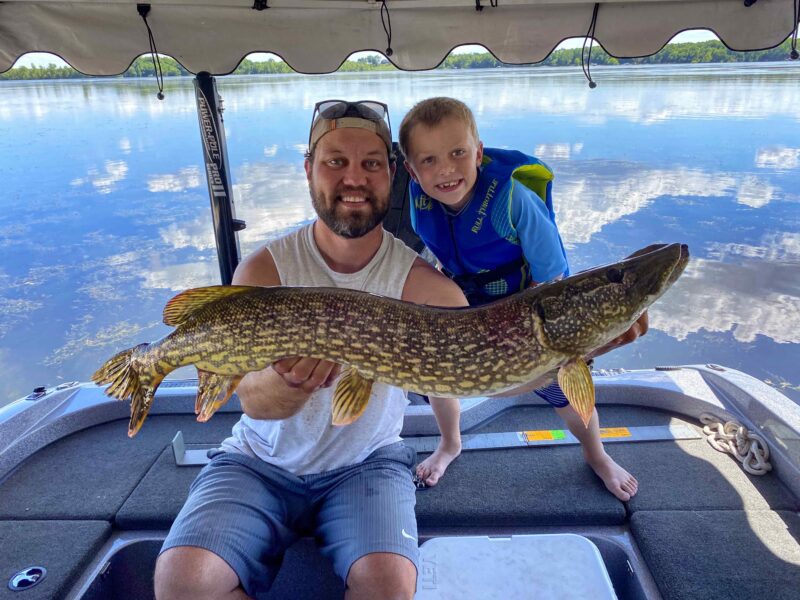 Does fishing have you hooked?
Whether you are a seasoned sport fisherman looking to win a tournament or simply want a weekend fishing getaway with your kids, Mankato has what you are looking for. The Mankato area has a little bit of everything when it comes to fishing. From shore, boat, kayak or canoe, you can cast your line into the areas many rivers, lakes and ponds. Cast away your troubles and drop your line in the Greater Mankato area.Whether you are looking to land a trophy walleye for your wall while fishing one of our many lakes, or enjoy a beautiful summer day on the boat making memories with your children, Mankato is the place to drop your line. We even offer an area high school fishing team and bow fishing at the right time of year.
There are a number of local hot spots in the area depending on what type of fish you are hoping to hook. Check out what some local experts say.
Tom Davis is a home grown National Professional Walleye Tournament angler and speaker with Ranger Boats, Evinrude Motors, Humminbird and Minn-Kota, making him a local fishing expert. Tom says, "Southern Minnesota has some of the best fishing opportunities found anywhere in our state. Walleye, bass, pike, and panfish, to blue gills, crappies and perch are all very abundant. Because our southern Minnesota lakes are rich in nutrition, the fish grow very fast, and all make excellent table fare. Many of our lakes like Lake Washington, Madison Lake, Duck Lake, Ballantyne, Francis, and the Jefferson Chain of Lakes all have very nice boat ramp accesses. If you don't have a boat, no problem as many of our lakes have public docks you can use for fishing. The public docks on the lakes make fishing very accessible for all ages and most all are handicap accessible."
"Don't forget that the Mankato area also has a very abundant river system like the Minnesota and Blue Earth River with very good fishing access to both rivers located at Sibley Park. You also have great fishing upstream from Sibley Park on the Blue Earth River just downstream from the Rapidan Dam with a very nice campground nearby. Other rivers include the Maple, Cobb and LeSueur. All of the rivers offer excellent fishing from shore, canoe, kayak or small boats", says Davis.
"Mankato has many fishing opportunities for all ages and types of fishing. You can also gather more information with up to date fishing reports from Paul Beinke at Walt's Bait and Tackle in Mankato and from Nate and Jesse Green at Corner Bait and Tackle in Madison Lake."
For anglers visiting in spring, Seven Mile Creek between Mankato and St. Peter offers scenic Brown Trout fishing.
The ponds at Paul's Creek near St. Peter offer great rainbow trout fishing each spring when they are stocked in the thousands by the DNR, creating a truly unique fishing experience.
To find more information on a local lake, you can use  LakeFinder  from the Minnesota DNR where you'll find lake maps, water depths, species of fish and much more. 
Below you'll find information to help you plan your fishing adventure. We've compiled everything you need to make your trip a success. Whether you need gear from a local supplier, advice from an expert, or some bait before hitting the water, we have you covered.