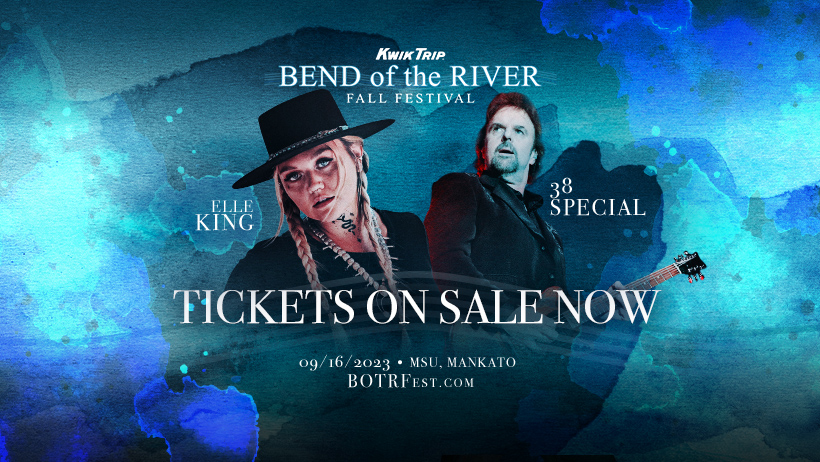 Tickers are on sale now for the Bend of the River Fall Festival featuring 38 Special & Elle King.
About the Artists | The 2023 lineup features Rock-n-Roll legends, 38 SPECIAL and grammy nominated singer and songwriter ELLE KING! More bands and artists to be announced soon.
About | Bend of the River Fall Festival is proudly presented by Kwik Trip. This all ages festival will feature live music, festival style foods, beer & beverages, interactive vendors, and more! This event is held on the practice fields of Blakeslee Stadium, so bring your chair and get ready for a full day of fun!