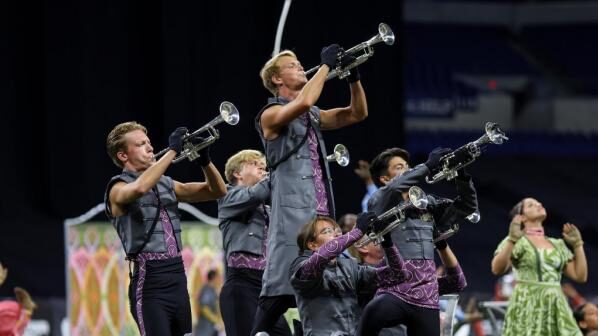 A seven-corps drum and bugle corps competition this year featuring four of the finest World Class corps, finalists and semi-finalists in the 2023 world championships: This year's show features the Blue Stars from LaCrosse, WI; the Madison Scouts from Madison, WI; the Crossmen from San Antonio, TX; Genesis from Austin, TX; the Govenaires from St. Peter, MN; River City Rhythm from Anoka, MN; and the Colt Cadets from Dubuque, IA.
Fees:
$23.00 Reserved-purchased in advance
$12.00 General Admission – purchased in advance
$25.00 Reserved – purchased at the gate
$15.00 General Admission – purchased at the gate
$6.00 Children 12 years old and under – General Admission Only
Appropriate for:
All Ages
Contact: Doug Faust | 507-382-2739
About Thunder of the Drums
The 2023 competition in Mankato will be the 31st Thunder of Drums show presented by the Mankato Kiwanis Club. Net proceeds from the show support Kiwanis youth projects including Kiwanis Camp Patterson on the shores of Lake Washington, which annually hosts more than 2500 children during the camping season. Proceeds also support the '77 Lancers Marching Band. Over 60,000 people have attended the Thunder of Drums during its 30-year run. Housing for the corps provided by area schools.