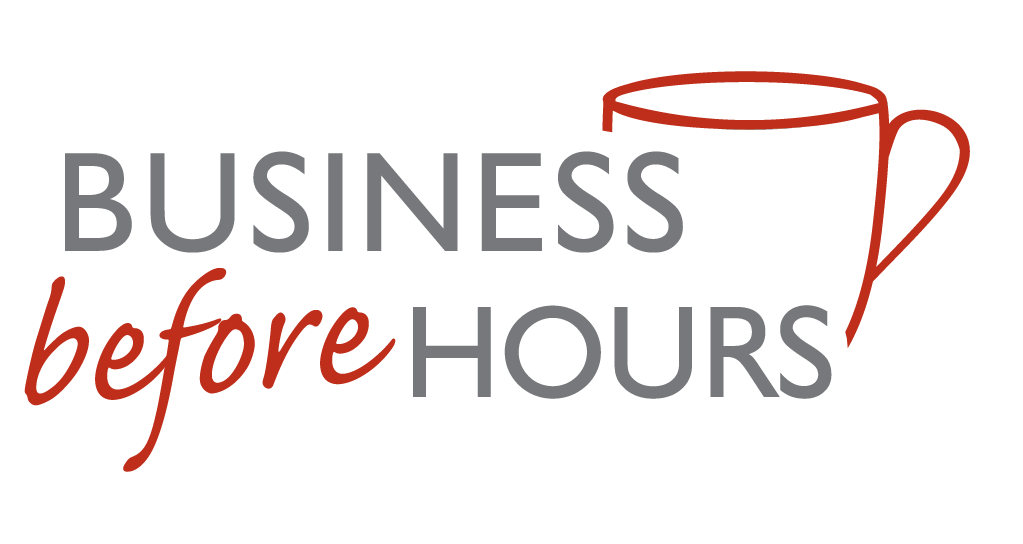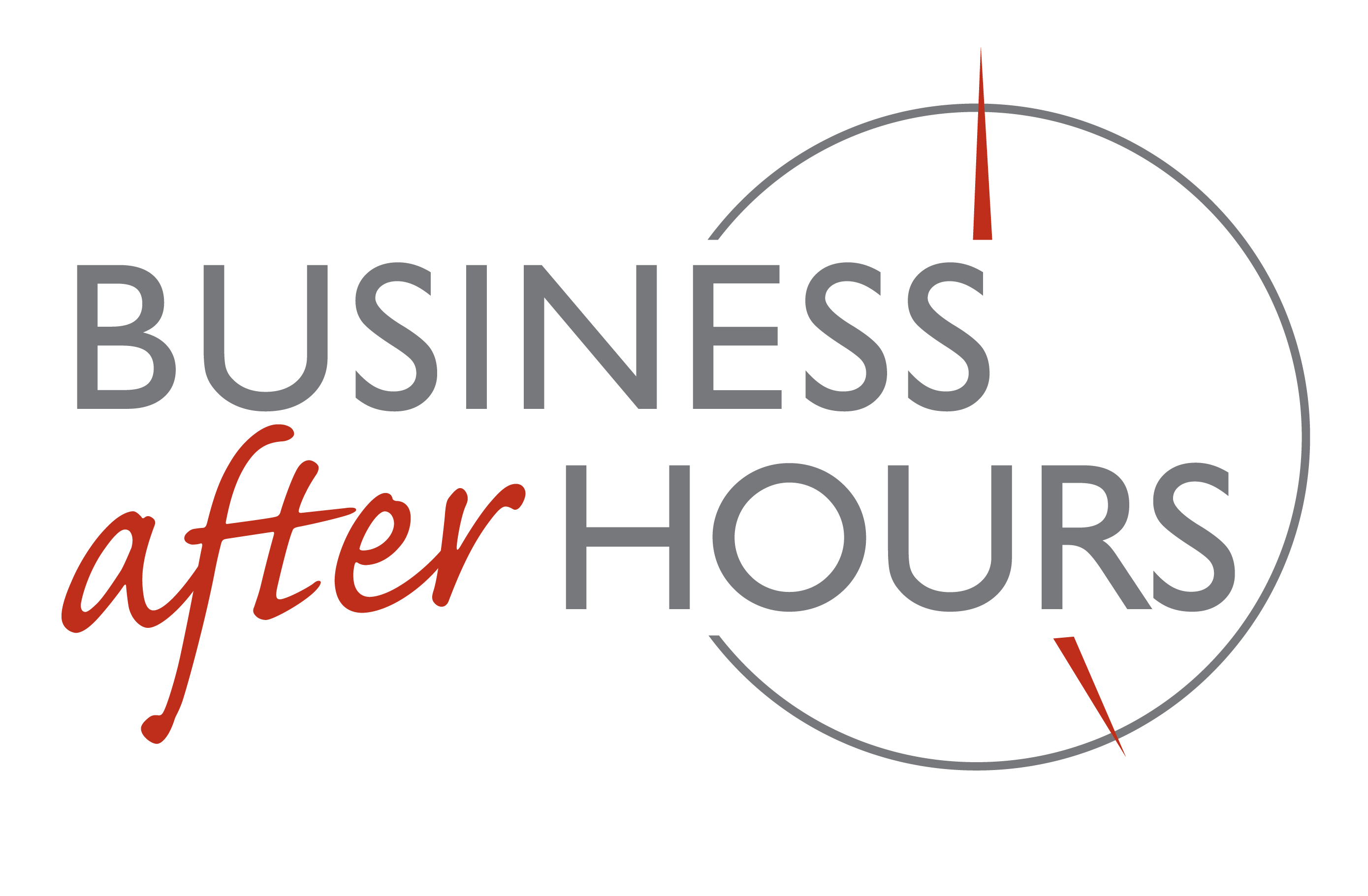 We are excited to announce the 2016 schedule for our most popular and sought-after networking events, Greater Mankato Business After Hours and Business Before Hours. This year's lineup is sure to impress and offers so much variety, we are looking forward to seeing all of you!We offer both Business After Hours and Before hours events so you can attend those that best match your schedule.
Members — watch your mailboxes for your annual postcards toward the end of December. They have been redesigned this year, we think you'll love them!
For now, add these dates and locations to your calendars. Remember these are member-only events (Engaged Members and higher). Basics, your four free event passes will come with your schedule in the mail toward the end of the month.
Thank you to Consolidated Communications, the 2016 Business Before Hours sponsor!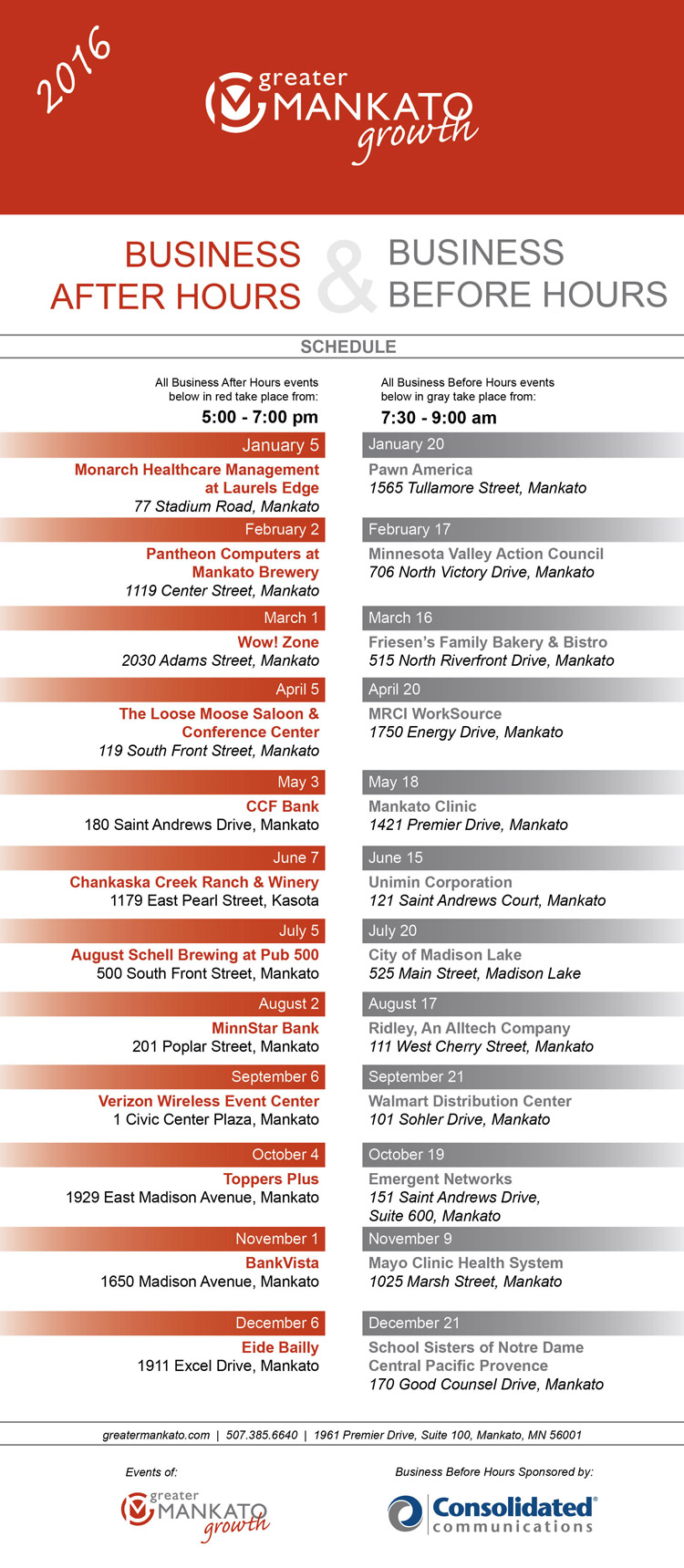 Business After Hours Webpage: click to visit!
Business Before Hours Webpage: click to visit!