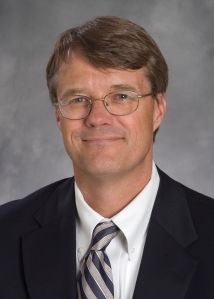 Greater Mankato serves as a comprehensive, regional medical hub with two leading medical organizations providing a wide variety of advanced services. Over the years both of these organizations have dramatically expanded their services, minimizing the need to travel for specialized medical treatment. Ease of access to affordable health care is just one of the many reasons Greater Mankato is a perfect place to call home. For this reason and more, the Greater Mankato Growth Talent Initiative feels it is critical to share important and timely information to help mobilize the community around talent attraction and retention. Read more about an upcoming event in this guest blog post by Randy Farrow, CEO of the Mankato Clinic.
From Randy:
As the CEO of the Mankato Clinic, I am able to see first-hand the challenges facing our nation and community with respect to the escalating costs of our current health care system.  We know there are no easy fixes, but one of our biggest opportunities is to go upstream and focus on increasing health and wellness in our own community. That's why I am very excited that Mankato-North Mankato is exploring the potential of becoming a Blue Zones Project. Inspired through research of the healthiest places around the world, Blue Zones Project is a well-being initiative designed to unite our community toward one common goal: making healthy choices easier. Eighty percent of our health is determined by our environment – only twenty percent is genetic. So, there's lots of opportunity for us to shape our community in ways that benefit us all.
Some of you were able to attend one or both of the Blue Zone Project overview events that were held last fall and earlier this year. Based on the enthusiasm that was generated and with generous funding support from Blue Cross Blue Shield, we are taking the next step to further evaluate the feasibility of becoming a Blue Zone community.
Experts from Blue Zones Project will visit Mankato-North Mankato from Tuesday, October 30 – Thursday, November 1 for a site visit to determine our readiness to embark on a Blue Zones Project. The assessment will include focus groups and meetings with representatives from key sectors of the community including local governments, businesses, schools, faith-based organizations, civic organizations, nonprofits and other interested stakeholders. The motivation, readiness and leadership of the community will be considered in assessing whether we are ready to move forward.
Please join me and others to learn more about this exciting opportunity at the Blue Zones Project Presentation, Wine @ 5 event. If you can't make the event, please consider participating on one of the Focus Groups. Details and RSVP information can be found at https://go.bluezonesproject.com/mankato.
I hope you will strongly consider participating as we explore this unique opportunity to transform the way we view health and well-being in our region.
Sincerely,
Randy Farrow
CEO Mankato Clinic