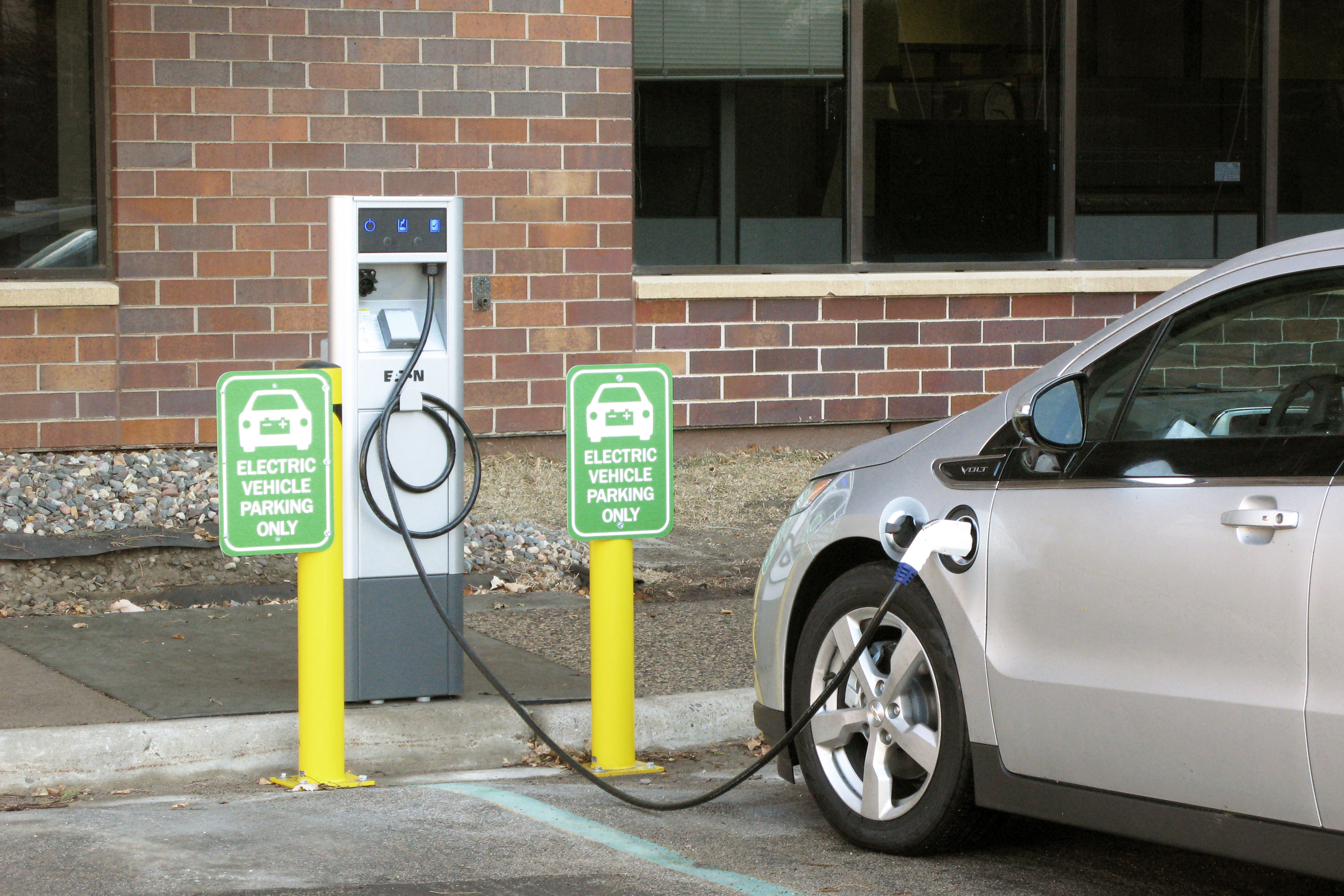 With the rising interest in electric vehicles, is your business or property ready to accommodate this audience?
An event will be held on Monday June 25, 1 – 3:30 pm at The AmericInn Hotel & Conference Center (240 Stadium Rd, Mankato) to help businesses, community partners, and residents learn more about personal electric vehicles (PEVs) and their infrastructure.
This workshop will be facilitated by Jukka Kukkonen, the founder of PlugInConnect, a Minnesota based electric vehicle market and technology consulting firm. He has helped organizations and communities build successful strategies for the rapidly developing electric vehicle market in the areas of apartment, condominium, workplace, and DC fast charging. Jukka has given dozens of electric vehicle presentations and workshops since 2010. Xcel Energy staff will be on hand with maps that will allow participants to determine if the areas identified as good charging station locations currently have sufficient power for the desired type of charger.
This workshop is designed to provide real life information about PEVs and charging infrastructure for local stakeholders so they can make better educated decisions on the local charging infrastructure. The agenda includes:
Plug-in Vehicle Technology and Market (Present and Future)
Plug-in Vehicle Charging Infrastructure Technology
How Do People Charge Their Plug-in Vehicles?
What Can our region Do?
What Kind of Charging Infrastructure and Where?
Visit Potential Charging Station Locations.
Participation is free and open to the public, but requires an RSVP https://fresh-energy.org/mankatochargingworkshop/