MANKATO, MINN. (May 23, 2023) – Greater Mankato Growth, Inc. is pleased to announce the official launch of a new comprehensive website that has been built to support members, stakeholders, residents and visitors of the Greater Mankato region. Greatermankato.com brings together Greater Mankato Growth, Visit Mankato, City Center Partnership with additional resources for GreenSeam and Regional Economic Development Alliance (REDA) to provide an integrated all-encompassing platform.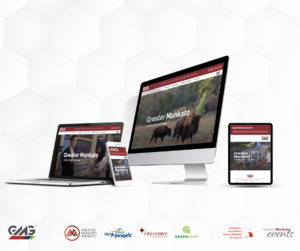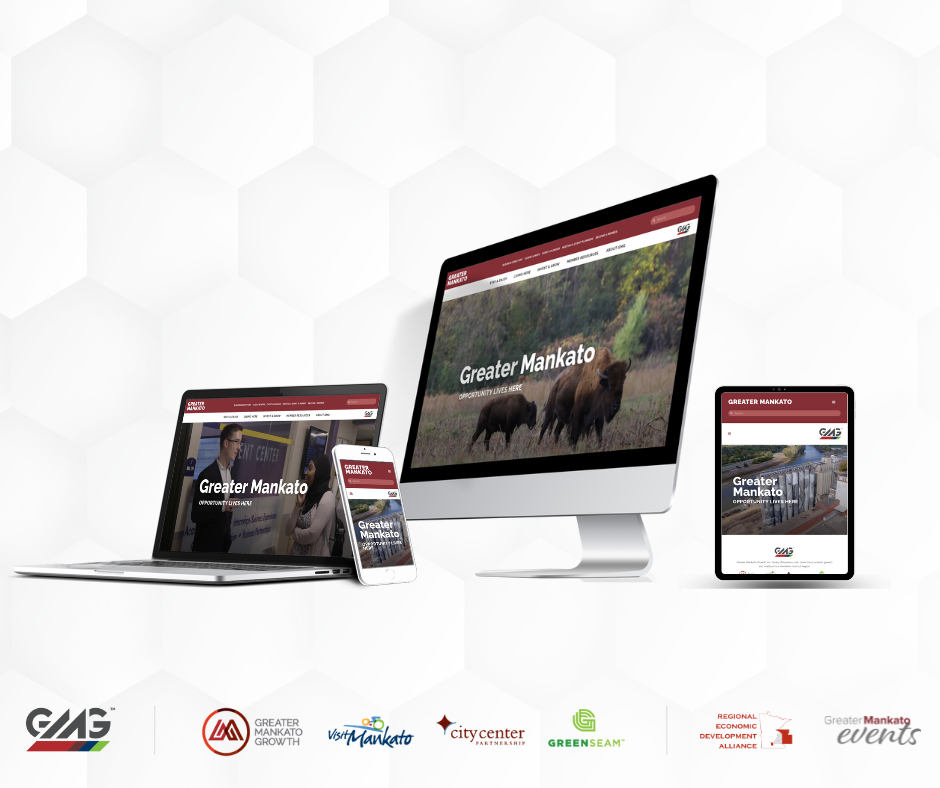 This site provides an opportunity for unique visitors and tourists to acquire knowledge on the destination's assets with a strategic connection to content that supports resident recruitment, community services and business growth and development resources.
Created with the user experience in mind, the new website was designed to provide information most relevant to each user, while allowing them to easily access additional content that could also be of interest. Featured sections include:
Stay and Enjoy – Features destination attractions and assets for visitors and residents, highlighting information about food and dining, outdoor adventure, arts & culture, nightlife & entertainment, shopping, accommodations, events and more.
Living Here – Information on relocation, education, communities, a job board feature, various categories of listings including housing, childcare, medical providers and more.
Invest & Grow – Businesses, investors and entrepreneurs can learn more about the makeup of our region, get connected to resources that can help with expanding their business, site-selection and understanding geographic location opportunities, and advocacy information that can impact their business at the local, state and federal level.
Membership Resources – Information about programs and events as well as many benefits available to Greater Mankato Growth members.
We're excited to launch our new integrated website that provides a collective destination to easily access information related to our business units and the Greater Mankato Region in one place," said Jessica Beyer, President and CEO of Greater Mankato Growth.
###
About Greater Mankato Growth, Inc.
Greater Mankato Growth, Inc. (GMG) is comprised of four business units; Greater Mankato Growth, the regional chamber of commerce and economic development organization serving the regional marketplace; Visit Mankato, the local destination marketing organization; City Center Partnership, a downtown development organization; and GreenSeam, which utilizes agriculture to build on the region's extensive agribusiness assets to develop the ag economy.