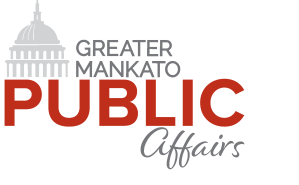 Today, Greater Mankato Growth sent a letter to Governor Tim Walz providing statistics to create awareness of talent challenges facing our region.
The Department of Employment and Economic Development has taken great strides to ensure that individuals receiving unemployment insurance are aware of the job opportunities that exist across the state.
We asked that the State implement measures to supplement the work that is being done surrounding awareness of job availability by creating enforcement measures, while offering flexibility for those still impacted by COVID-19 considerations. You can read the full letter here.
Follow our blog to get our latest updates delivered right to your inbox:
[jetpack_subscription_form show_subscribers_total="false" button_on_newline="false" custom_font_size="16px" custom_border_radius="0″ custom_border_weight="1″ custom_padding="15″ custom_spacing="10″ submit_button_classes="" email_field_classes="" show_only_email_and_button="true"]