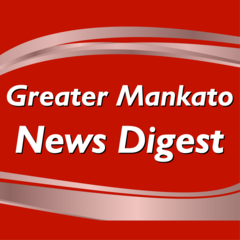 Welcome to your Greater Mankato News Digest |  March 2 – March 15
Every other week we will share news highlights and headlines of Greater Mankato Growth as well as a recap of our Member News feature that just launched in January.
News Releases
The Minnesota Department of Employment and Economic Development (DEED) released the Current Employment Statistics (CES) figures for the month of January recently. The Mankato – North Mankato Metropolitan Statistical Area (MSA) had a total of 55,529 jobs, up 1.9% from last January and the best January ever on record. Read more GMG News Releases >>
In the News
Greater Mankato Growth saw highlights in the news surrounding the Greater Mankato Growth, Inc. Annual Meeting last week as well as news regarding job numbers for January 2016. Learn about these stories and more at GMG In the News >>
Member News
With the recent launch of Member News at the beginning of the January 2016, Greater Mankato members have already shared many updates with the community giving the public a rounded and broader scope of the successes and advancements throughout the region.
Thriveon New Technician Attains MTA Certification>>