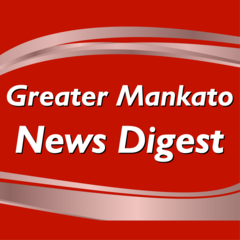 Welcome to your Greater Mankato News Digest |  March 16 – April 19
The Greater Mankato News Digest consists of news  highlights and headlines of Greater Mankato Growth as well as a recap of our Member News feature that just launched in January.
News Releases
In the past couple weeks, Greater Mankato Growth has shared about rising trends in job growth for both February and March. The band lineup for Songs on the Lawn coming up in June was also announced along with the retirement of GMG, Inc. Executive Vice President. Read more.  GMG News Releases >>
In the News
The recent Greater Mankato at the Capitol event, held on March 30, generated several news articles about the Greater Mankato leaders advocating for the region. Learn about these stories and more at GMG In the News >>
Member News
With the recent launch of Member News at the beginning of the January 2016, Greater Mankato members have already shared many updates with the community giving the public a rounded and broader scope of the successes and advancements throughout the region.
Oak Terrace Assisted Living New Director of Nursing >>
Gislason & Hunter LLP Employment Law Conference April 20th >>
Thriveon One of Minnesota's 100 Best Places to Work
RCEF Free Seminar for Entrepreneurs >>
Chankaska Creek Ranch & Winery Winery has continued growth including hiring a Minnesota Distribution Sales Manager >>
Read more Member News >>
---
Add your Member News
Member News is submitted by Greater Mankato Growth members. Not a Greater Mankato Growth Member? Contact us at 507.385.6640 or visit our website to learn more about joining. greatermankato.com/join-today