This is a guest blog from Greater Mankato Growth member, SERVPRO of Mankato/Owatonna.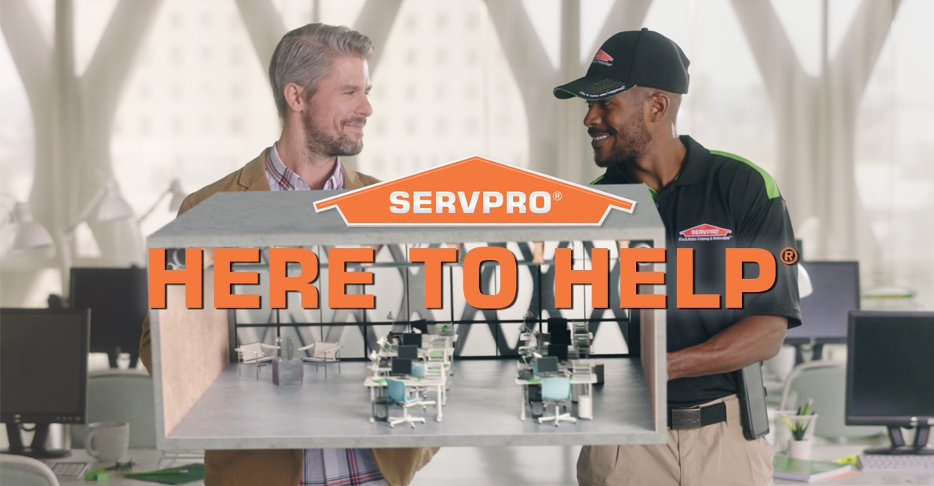 As our community continues to navigate these challenging times, SERVPRO of Mankato/Owatonna wants to stress the importance of cleaning, sanitizing, and disinfecting in the workplace and at home. The CDC encourages daily cleaning of high-touch surfaces such as counters, tabletops, doorknobs, light switches, bathroom fixtures, toilets, phones, keyboards, tablets and tables. Other spaces mentioned in the CDC's guidance for commercial spaces include:
Kitchen/Food Areas
Bathrooms
Schools/Classrooms
Offices
Retail Spaces
Water Fountains
Shelving/Racks
Sales Counters
Carpets and Rugs
Stair Handrails
Elevator Cars
Playground Equipment
Fitness Equipment
Keep in mind that while general surface cleaning can lower the number of germs, it does not kill them. By cleaning, sanitizing, AND disinfecting, you are further lowering the risk of spreading infection.
General Surface Cleaning: Physically removes microbes if possible, rather than killing them with a sanitizer or disinfectant.
Sanitizing: To be a registered sanitizer, test results must show a reduction of at least 99.9% in bacteria.
Disinfecting: Destroys or irreversibly inactivates microbes, but not necessarily the spores of bacteria and fungi.
It is also important to remember to wear disposable gloves when cleaning and disinfecting. Be sure to wash your hands after cleaning as well as washing them regularly. If someone in your household is sick, it is especially important to safely clean and disinfect your home. Find more information here: https://www.cdc.gov/coronavirus/2019-ncov/prevent-getting-sick/cleaning-disinfection.html?CDC_AA_refVal=https%3A%2F%2Fwww.cdc.gov%2Fcoronavirus%2F2019-ncov%2Fprepare%2Fcleaning-disinfection.html
The CDC recommends usage of a labeled hospital-grade disinfectant with claims against similar pathogens to the coronavirus. Multiple products in the SERVPRO product line carry the EPA-approved emerging pathogens claims. While there is currently no product tested against this particular strain of the coronavirus, we are following all guidelines as provided by the CDC and local authorities.
SERVPRO of Mankato/Owatonna has specialized training and products to help keep your employees, customers, and family safe. Give us a call at 507-200-3700 to discuss your cleaning and disinfecting needs.