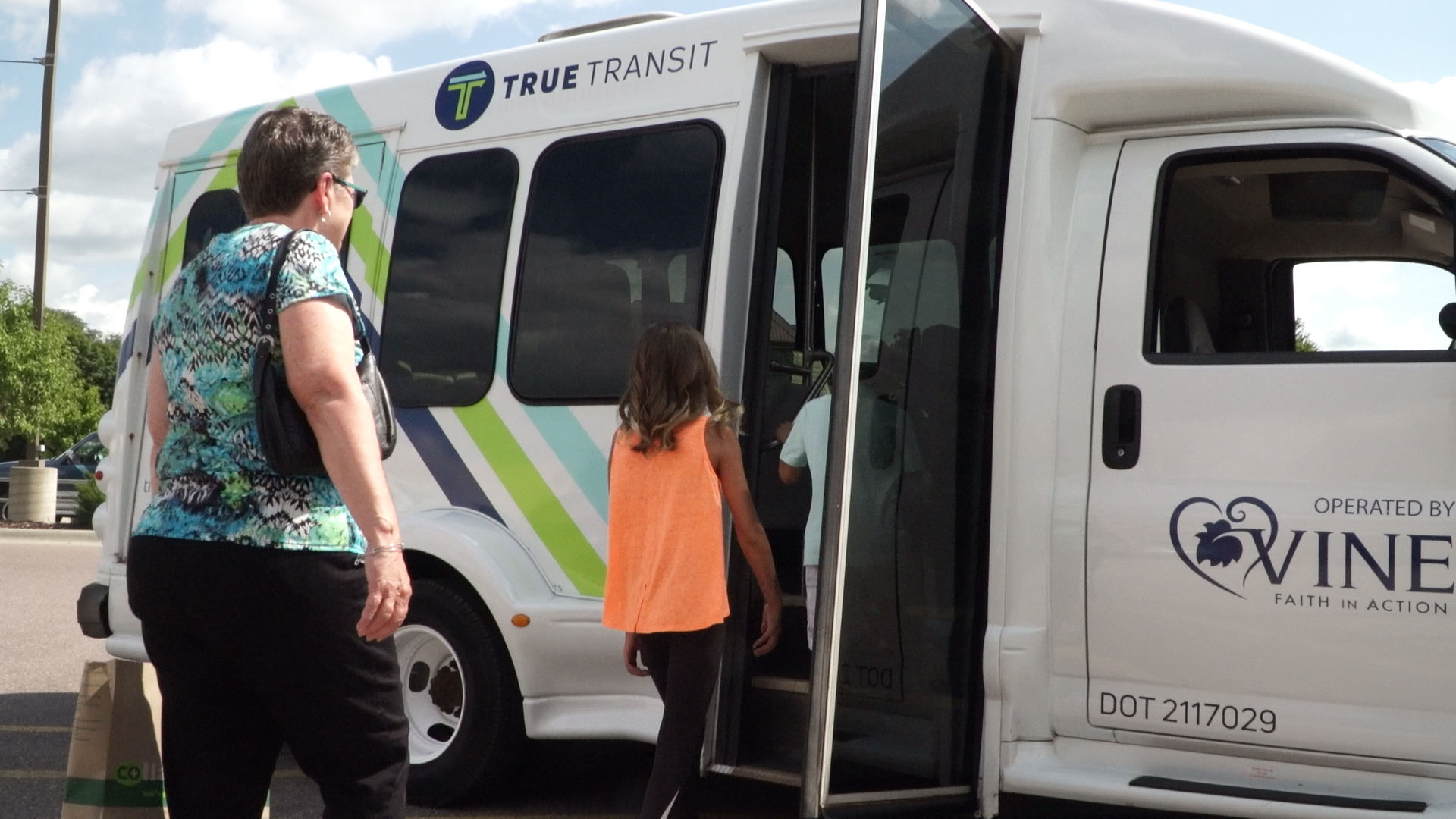 Now Available: County-Wide Public Transportation for Blue Earth, Nicollet & Le Sueur County
By Paige Schuette, Marketing Specialist, VINE
Public transportation is a crucial piece to our regional growth – helping to bring a better quality of life, economic vitality and reduction of our carbon footprint.
In 2016, at the request of the Minnesota Department of Transportation (MnDOT) and Blue Earth, Nicollet, and Le Sueur Counties, VINE Faith in Action began to create a public transit system to serve people of all ages living in unserved rural areas.  After years of research and discussions with local entities, TRUE Transit hit the pavement in 2017, providing more than 1,200 rides with just one bus and volunteer drivers.
TRUE Transit provides personal mobility and freedom for people from all walks of life. In increasing numbers, people are using public transportation and local governments are expanding public transit services.
Now in the new year, we have two more buses and two on the way, allowing us to expand our service and offer scheduled routes and community dial-a-ride for just $3.  All the buses are mobility lift equipped and will pick you up at your door and take you exactly where you need to go.
TRUE Transit operates Monday-Friday between 8 am – 5 pm.  Routes and schedules and other information can be found online at www.truetransit.org or by calling (800) 560-1575.