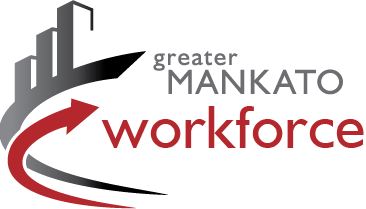 As part of the Greater Mankato Growth Talent Initiative , GMG is publishing a guest blog series highlighting the programs, tools and resources that are available in our marketplace. This series can serve as a catalog or library for businesses to address workforce issues. 
Engagement Opportunities Support Teachers and Students
Written by: Alison Troldahl, Family and Community Engagement Coordinator, ISD 77
There is an exciting and ever growing program partnering area businesses, organizations and individuals with Mankato Area Public Schools that I am thrilled to have the chance to tell you about! The Family and Community Engagement (FACE) office offers various programs and opportunities to become involved within the district. The public school system consists of ten elementary schools, two middle schools, three high schools, an Early Childhood Center, a Family Learning Center and Adult Basic Education. There are engagement opportunities throughout all of these buildings that are coordinated by the FACE office that support student learning.
This partnership has proved to be beneficial to the district by not only providing teachers and students with extra support and more one-to-one tutoring experiences, but volunteers also expose students to many different types of people who come with unique experiences, skills and viewpoints. They naturally become mentors to the students exposing them to a wide variety of skills, life experiences and diversity.
Opportunities available through the FACE office include:
Weekly classroom volunteers

College/career readiness classroom speakers

AVID tutors

Adult Basic Education tutors

English learner tutors

Capstone Literacy tutors

Junior Achievement volunteers

YMCA School-based mentors

Special event volunteers
Currently, family members who want to volunteer in their child's classroom work directly with the student's teacher. Engagement programming prioritizes creating partnerships with community members, mainly working professionals, retired seniors and university students who do not have students in the public school system. Weekly classroom volunteers are always desired in K-5th grade classrooms. And we are always looking for professionals who are willing to share their area of industry or expertise with students who are looking ahead to college.
One of the growing trends over the last decade in the business world are employee volunteer programs. Businesses and organizations who offer these programs may encourage community service and connection by providing opportunities for employees to help out in the community while still being on the time clock. This type of employee volunteer program gives individuals a certain amount of hours to go out in the community to serve, typically around 10–20 hours per year. Mankato Area Public Schools has been the lucky recipient of some of these programs by hosting groups of employees, individuals and different partnership projects with area businesses. It provides a platform for engagement opportunities between local businesses and the school district that supports public education and provides a diverse community engagement model that benefits students and families in many ways.
If you or your business is interested in partnering within Mankato Area Public Schools, you can view our Volunteer website or contact the Family and Community Engagement office at 507.387.5501. We would love to connect with you!