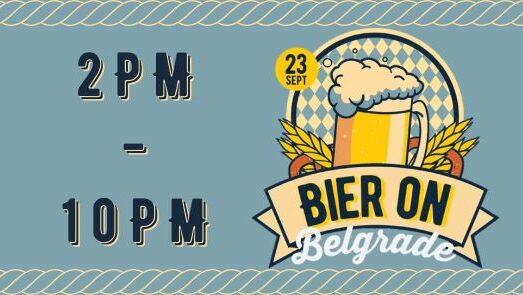 Join us for our 8th annual Bier on Belgrade located on Belgrade Avenue in North Mankato. Bier on Belgrade is North Mankato's version of an Oktoberfest and German heritage fun.
Music Lineup:
2:00 – 3:30 The Dang Ol' Tri'ole
4:00 – 5:30 3 Hour Download
6:00 – 10:00 Skitzo Fonik
Plus activities, food vendors, Bier samplings from local and world-renowned breweries, ceremonial first beer with City Officials, bean bag toss and kegs.
This is a FREE event! Must be 21 years of age to attend.