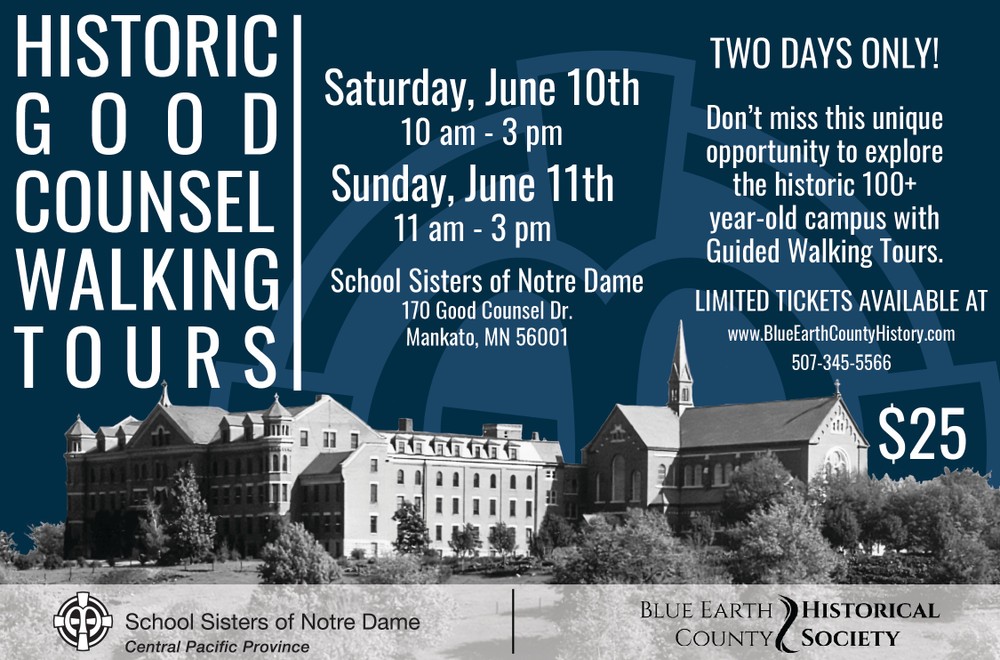 Prices
$25 Adults Ages 18+
Tour Dates
June 10, 10 a.m. to 3 p.m.
June 11, 11 a.m. to 4 p.m.
The Blue Earth County Historical Society, in partnership with School Sisters of Notre Dame, is offering guided public tours of the Historic Good Counsel Hill. The guided walking tours will feature the history of the grounds and buildings including Isidore Hall, Notre Dame Hall, Chapel, Theresa Hall, and St. Joseph Hall. Tours are limited to 15 per tour slot and last one hour.
Tickets must be purchased in advance