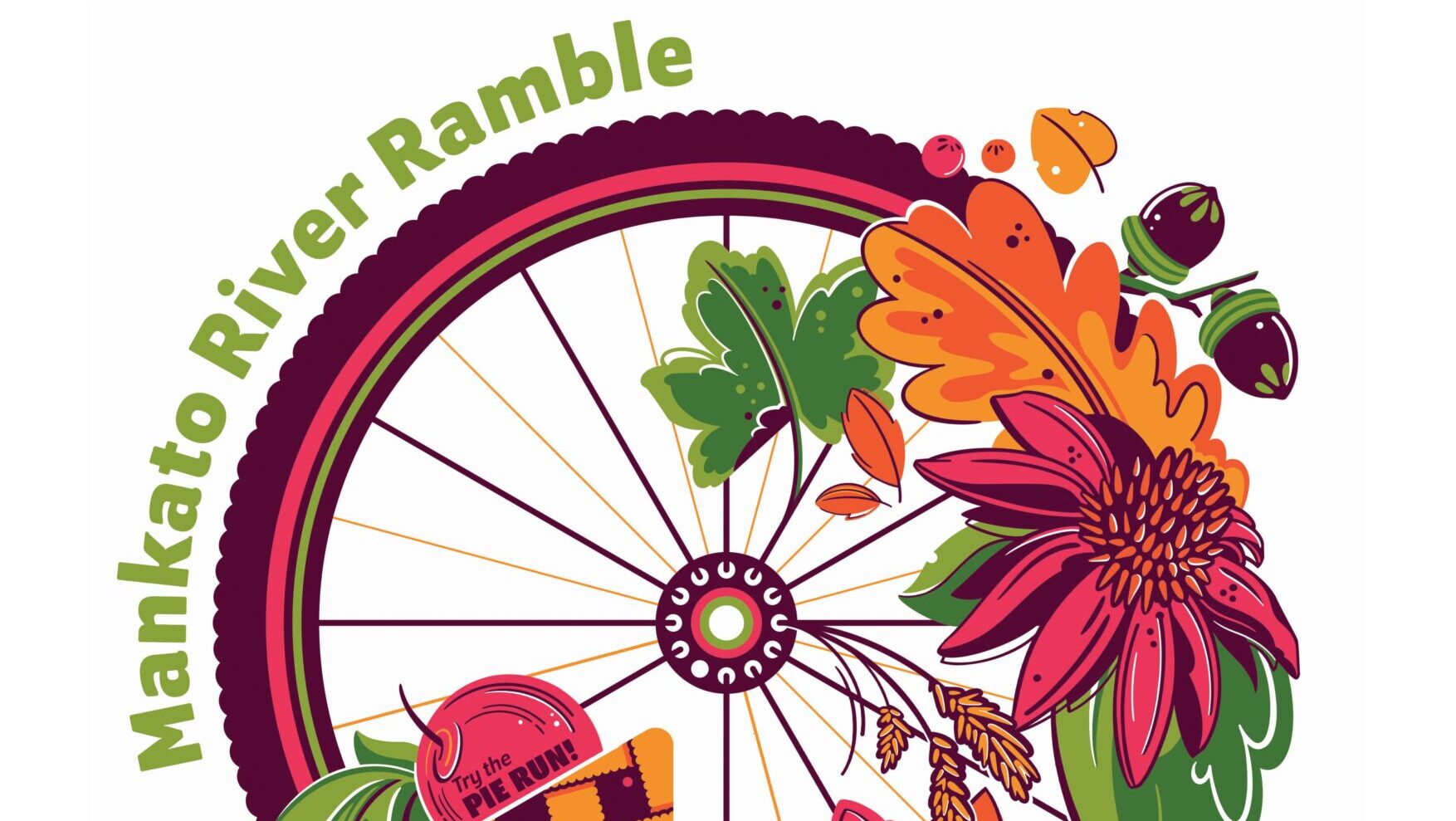 For a city so close—just 77 scenic miles from the Twin Cities—Mankato may be Minnesota's best-kept bicycling secret! Visit Mankato and North Mankato to discover great cities where bicycling is big!
Join us and discover some of Minnesota's most delightful bicycling. The Mankato River Ramble celebrates the best bike routes, baked goods, and live music to be found in Southern Minnesota. Beyond rivers and lakes, waterfalls, and award-winning pies; the city now sports one of the largest artworks in the state — a ten-story-tall silo mural by Guido van Helten that honors Native Americans who have lived here for untold generations.
Expect live bands and delicious refreshments at all four rest stops and the Land of Memories staging area. The Ramble is fully supported with sag wagons, ride marshals, and mechanics.