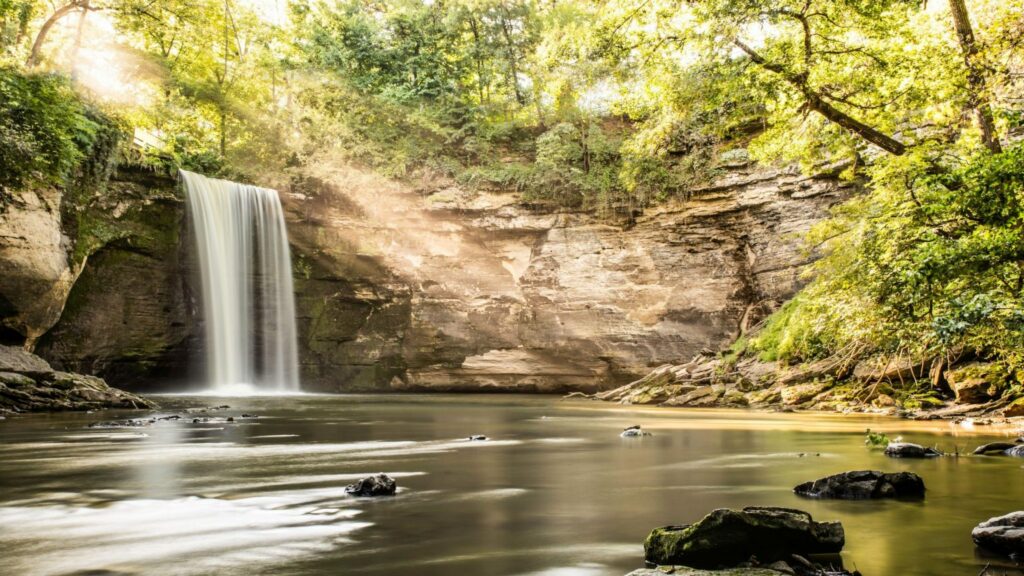 The word Minneopa comes from the Dakota language and is interpreted to mean "water falling twice," referring to the beautiful waterfalls of the Minneopa Creek. Walk the trail which encircles the falls, leading down a limestone stairway to the valley below. Ascend the opposite side and enjoy a panoramic view of the valley which reveals the underlying geology of this area. Visit Seppmann Mill, a wind driven grist mill fashioned in German style from native stone and lumber, or hike through oak savanna and native prairie grasslands overlooking the scenic Minnesota River Valley.

Features
Waterfall
Bison Herd
Camping
Fishing
Wildflowers
Hiking
Biking
Lake/River Access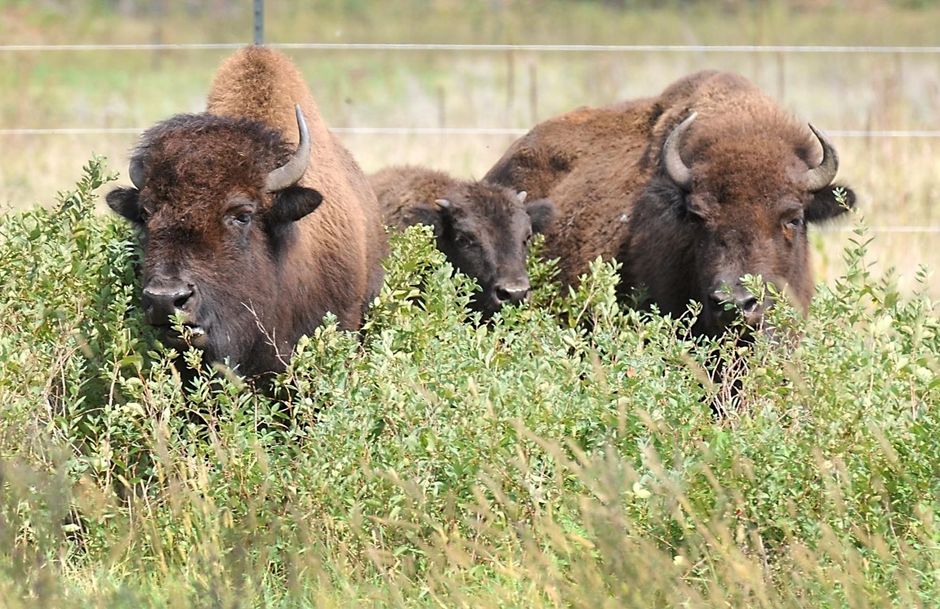 Bison have been reintroduced to Minneopa State Park just outside of Mankato. This herd of 20 is unique, having high quality genetics descending from the type of bison Lewis and Clark gazed upon in the 1830s. The Minnesota Bison Conservation Herd is managed in partnership between the Minnesota Department of Natural Resources and the Minnesota Zoo to preserve genetically diverse bison for the enjoyment of all people. Visitors can drive through the enclosed 331 acres of the park to catch a glimpse at these beautiful giants. The bison like to roam, so sightings are not guaranteed.
Hours
Minneopa State Park is open year round 8am-10pm. The Ranger station is open Fri 12-6, Sat 12-6, Sun 12-5. Self registration for park entry is located outside the Ranger Station on County Road 69/Gadwall Road, on the Falls side of the park and on the campground side of the park off of Hwy 68.