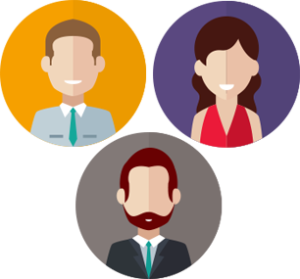 The business world continues to evolve and modernize at a rapid pace. One area this is evident in is a company's benefits for their employees. Most people expect the usual allowance of vacation time and some health insurance for example. But companies these days are becoming more creative and empathetic when it comes to employee benefits and they can be a great way to entice potential workers. Here are a few things you might want to suggest or implement in your workplace:
Working Remotely
According to a study featured on Harvard Business School Working Knowledge, allowing workers more flexibility for where they work can increase productivity, reduce turnover and lower costs for the company. This idea can range from working at home to working anywhere, anytime. Employees who work remotely often have less stress that might have come from commuting to the office or being away from family. The study mentions how digital technology allows more accessibility to potential workers who might not even be in the same geographical area.
A Different Kind of Paternity Leave
There's been a trend of millennials choosing to own pets rather than having children. A lot of people consider their pets family, and bringing a new pet home can come with challenges similar to bringing home a new baby. This is a reason why the marketing company, Nina Hale, in Minneapolis started offering "Fur-ternity" or "Pawternity" leave for new pet owners. An employee explained how stressful it can be to leave a new puppy at home. That first week, many pups need to become accustomed to potty training and their kennel. Nina Hale is among many employers starting to implement programs like this.
Learning and Development
Paying for extra certifications and skill building opportunities yields a return on investment for both the employee and the employer. It causes the employee to become an exponentially more valuable asset in terms of knowledge and talent. Subscriptions to websites like Skillshare, Lynda and HubSpot Academy can be great resources to continually invest in a person's potential.
Memberships to Professional Organizations
This is similar to investing in learning and development. If an employee has the option to become a member of a professional organization, they gain access to more development opportunities related to their profession like attending conferences and seminars, access to specialized publications and networking opportunities. Most organizations require membership dues, so if a person's employer is willing to cover the cost, it's an investment for both parties once again. Examples of these organizations are the Public Relations Society of America, the National Society of Professional Engineers, the Association for Information Technology Professionals, and more. Check out this search tool to find one for your industry!
Unique Perks
There's a variety of ways to show employees that they are appreciated. Perks can be an incentive to stay with a company, reducing turnover too. Some companies have started health and wellness programs that reward employees for reaching health goals. Another option is catering food for special meetings or a weekly meal. Some offices bring in a massage service periodically to support employee's well-being. There are many possibilities and they don't always have to be costly.