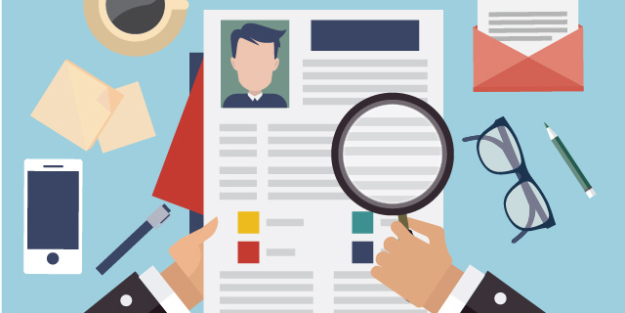 The following article was submitted by Jody Steffen, Account Representative at GMG member business, Hire Image. She writes about the importance of background screening in the hiring process.
Are you part of a Greater Mankato member business and have an interest in writing a guest blog for us? Send 500-800 words to [email protected] or reach out to Greater Mankato Growth with further questions.
Employers who are in the process of hiring often think they've seen it all. And then, something, or someone, else comes along. No matter the story, circumstances, or day, what it often comes down to is this one certain truth – people lie! It could be a small fib that may not be much in and of itself (other than a possible red flag into that person's character). Or, it could be a huge untruth concerning an educational degree that really does not exist or a job that occurred only in an applicant's imagination. This unfortunate truth, coupled with safety concerns and the high costs of potential lawsuits, is why background screening is no longer an option for employers, but a necessity.
Lying on resumes, cover letters, employment applications, or even LinkedIn is nothing new. It has been going on for years. However, today, it is more widespread than most people may think. In fact, a recent survey conducted by TopResume reports that a staggering 78% of HR professionals, recruiters, and hiring managers have caught a candidate lying on a resume. It is difficult to understand why they think it's worth it. According to Amanda Augustine, career advice expert for TopResume, a certified professional career coach (CPCC), and a certified professional resume writer (CPRW): "[l]ying during the job search is typically a deal-breaker for most employers".
These results beg the question – what exactly is everyone lying about and who is lying? According to the survey, the top two most common lies are with regard to the existence, or lack thereof, of an academic degree and criminal records. With regard to who is lying, another survey conducted by OfficeTeam indicates that age does make a difference, with over 50% of people aged 18-35 admitting to lying on a resume, nearly 20% higher than those over 55 years old.
What Does All of This Mean for Employers?
The Minnesota Supreme Court specifically addressed this issue in Wilson vs. Mortgage Resource Center when it held that an employee's misrepresentations about her education on her job application constituted "employment misconduct." This particular case had to do with whether a former employee could collect unemployment, but the overall ruling effectively recognized that "employers have the right to reasonably expect the truth from job applicants."
Unfortunately, though, while employers in Minnesota can reasonably expect the truth, it does not necessarily mean they are going to get it. If you are an employer who does not conduct thorough background screenings on your applicants, there is a high probability that you will hire someone who has lied on their resume or employment application. We stress the word "thorough" because, as demonstrated by the cases mentioned below, it is not enough to simply do the fastest and cheapest screening so that you can say you have done one. It really is about what makes the most sense in your industry and our ever-increasing mobile society.
There are many unfortunate situations that happen every day across the country that could be avoided if employers stop taking the applicant-provided information at face value. Some potentially harmful situations are nullified before any real harm can occur.
What can Employers do?
Employers should maintain a consistent and thorough background screening process with an accredited background screening provider and be diligent about screening all applicants. This may include services such as:
Address & Social Security Number Search
Criminal Searches in the jurisdictions the applicant has lived (typically seven-years of address history)
National Criminal Search
Federal Criminal Search
Employment Verification
Education Verification
Reference Check
Perhaps you will discover only a small lie that ultimately does not mean much. However, you may discover something much more serious that could potentially pose a threat to you, your other employees, your customers, or your property. Can you afford not to find out?