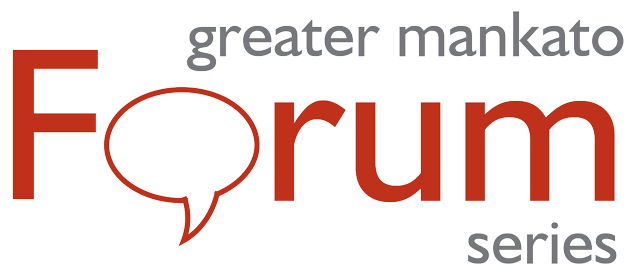 Join Greater Mankato Growth and your fellow colleagues for breakfast as the leaders of Mankato and North Mankato present on the "State of the Cities."
Friday, September 29
7:30 – 9:00 am
Greater Mankato Growth, Sakatah Trail Room
This event will provide a unique opportunity for the public to hear from the Mayors and City Managers of Mankato and North Mankato as they share their thoughts on the community's social and economic climate along with their vision for the future of the Greater Mankato area.
The continued success of our region requires strong partnerships among our government, business and nonprofit sectors. This forum serves as an excellent opportunity to evaluate where we've been and get all sectors collaborating on where we're going. Attendees will have ample time for Q&A and discussion so you can engage directly with our city leaders on the issues most important to you.
Breakfast is served at 7:30 am and the program begins at 8:00 am.
Greater Mankato Growth's Public Affairs Forum Series brings together compelling speakers and business leaders to discuss timely and relevant political and policy issues.
You can get more information and register here.