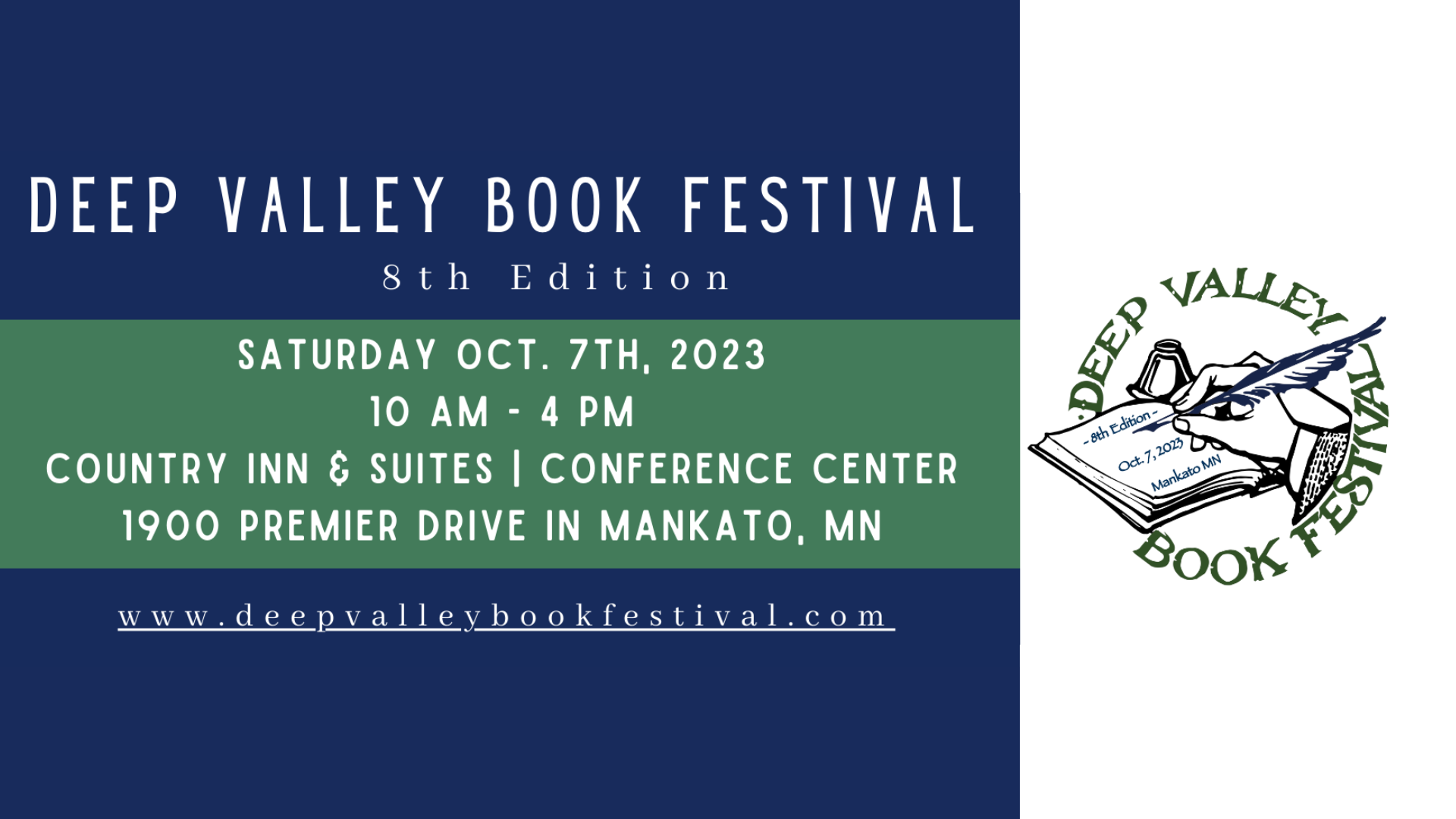 The Deep Valley Book Festival connects readers and writers in a celebration of literature and literacy. This FREE family event brings people together to celebrate our vibrant literary culture.
Meet authors, illustrators, publishers and literary organizations
Keynote Author – William Kent Krueger
Writing workshops and speakers
100's of Books of all Genres
Book signings
Hourly Drawings
Book Bingo
Young Writer & Artist Competition Awards
Making Faces – Face Painting and Balloon Twisting
The Deep Valley Book Festival is organized by an all-volunteer committee of local writers, publishers, and book lovers. The Deep Valley Book Festival gets its name from the setting of the beloved Betsy-Tacy children's books written by Mankato-born author Maud Hart Lovelace.
This is a FREE Event
Contact: Julie Schrader | 507-380-2685 | [email protected]