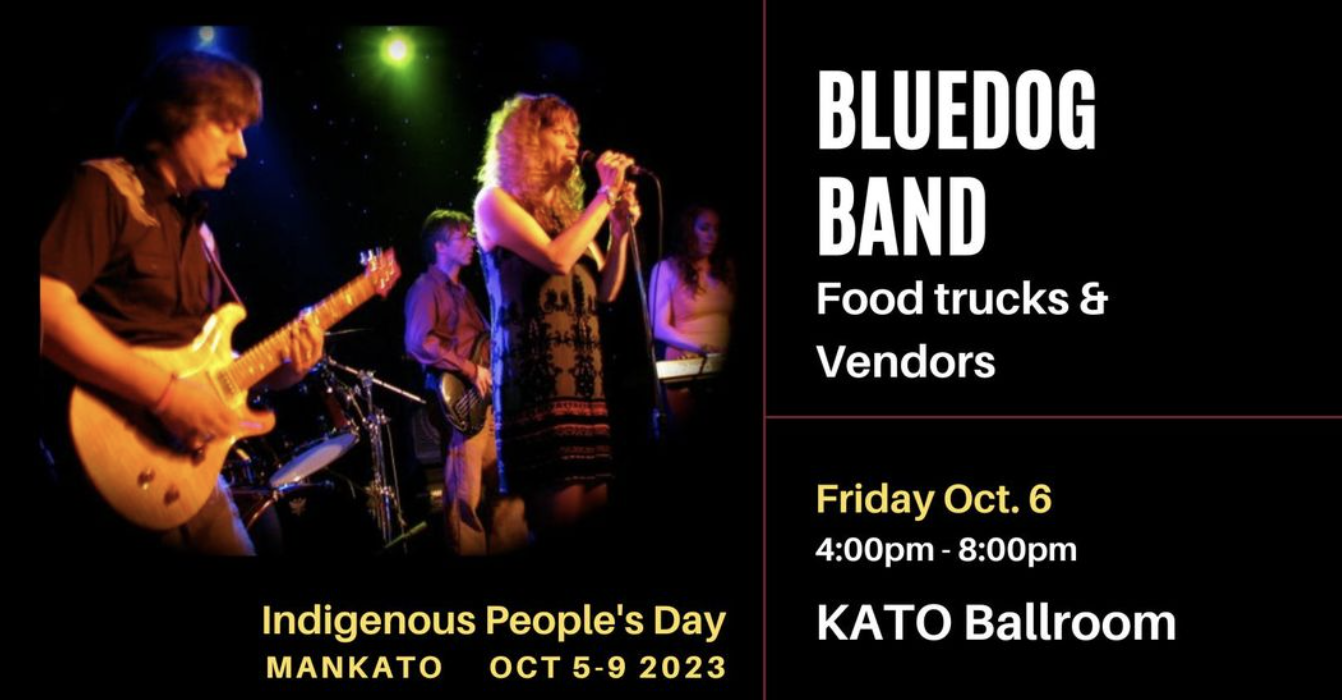 Friday, October 6th, Mankato's Indigenous People's Day Committee is hosting "Food & A Band" featuring Native blues band Bluedog, Native vendors and food trucks.
The Bluedog band is a five member blues/rock band out of Minneapolis, MN. The band's music is influenced by life experiences of Native people. Lead signer Joni states that "Native people have experienced the blues too. For us it reflects a significant part of life for Native people and our relationship with the U.S. government in the past, present and future. All the pain we've endured from massacres, boarding schools, and forced removal from our homes, etc… all attempts to erase our culture and our people. We are still here. Our music celebrates life, the good and bad."
This event is free and open to the public and will be 4:00 pm-8:00 pm at Kato Ballroom, 200 Chestnut Street, Mankato.