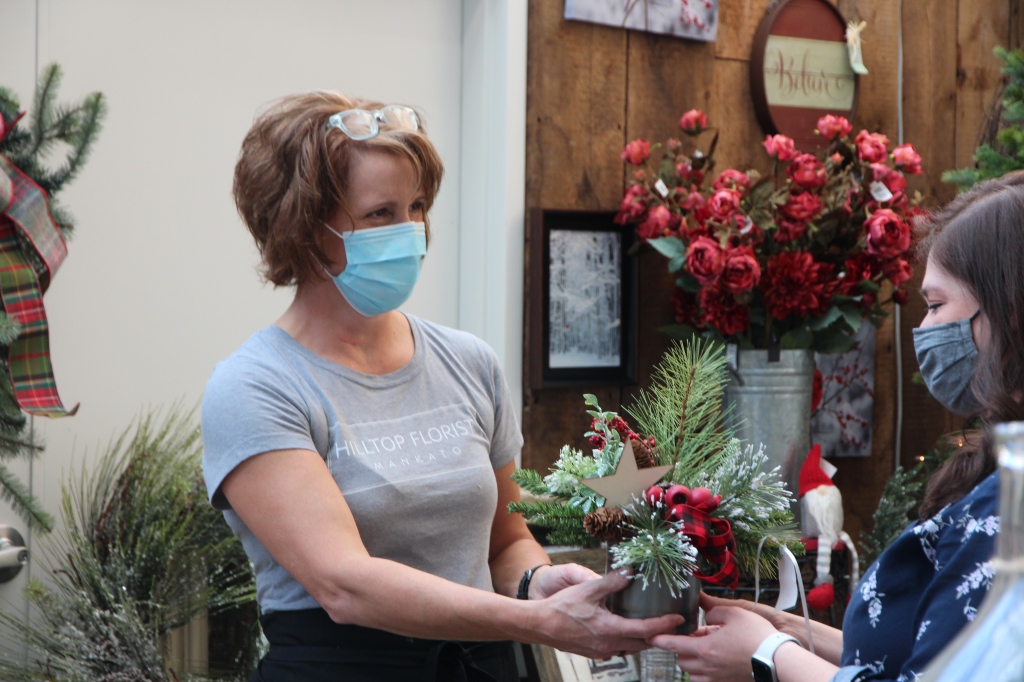 We're fast approaching the holiday shopping season and whether you start shopping before Halloween, or wait until the last minute, there is a big emphasis on supporting local businesses this year.
Whether you realize it or not, YOU are playing a role in our community and YOU are individually stimulating the local economy with your support and in turn, helping support Greater Mankato's unique character and personality. When you support local, money is kept in the community because locally-owned businesses often purchase from other local businesses, service providers, and farms. Purchasing local helps grow other businesses as well as our region's tax base. In fact, for every dollar spent at a small business in the U.S., approximately 67 cents stays in the local community. So when you support local all year long — you can help create a BIG IMPACT.
About 80% businesses in the region are locally owned. As a community if we do not support them, where will they be in 3 months, 6 months or a year? If you love them, now is the time to support them.
Local businesses are WHY we all really love it here and where we create memories with our families and friends. These businesses are instrumental to our region and help to fuel the local economy's recovery. But for a lot our local businesses, times are tough right now. In light of recent events, many local businesses have modified their hours and the ways they serve their communities. Some have even closed their doors altogether. Let's keep Greater Mankato strong, here are some tips on HOW we can support our local economy:
SHOP ONLINE OR CALL – Whether you're buying a one-of-a-kind find from your favorite vintage store or toilet paper from your local pharmacy, visit their online shop – it's always open. If you want a recommendation or referral as to who can locally fulfill your request, call Greater Mankato Growth. We would be honored to help guide you to a member business.
DINE-IN, ORDER DELIVERY OR PICKUP – Your favorite meal spot may not be open for table service – but they might deliver curbside or right to your door. Who said social distancing couldn't be delicious?
BUY A GIFT CARD AND USE LATER – Show support now and treat yourself later – your timely purchase could make a difference. Dreaming of a pedicure, support local now and look forward to the pedicure in the future.
SHOUT EM' OUT ON SOCIAL MEDIA – A free, quick and easy way to help out your faves? Shout them out on social media! Have a favorite restaurant? Share their menu and your favorite entrees online!
WRITE A REALLY NICE REVIEW – Some local businesses might not have huge budgets for marketing. They are leaning pretty heavily on their clients and customers to rant and rave about their work to all of their friends, but that's hard when we have to limit contact with people right now. How can we fix that? Write a review! I challenge you, write 5 Reviews!
KEEP SHOPPING – If you're able, keep shopping (of course socially distanced, pickup or online) with your favorites. Many have made adjustments to help keep their customers safe – whether that's curbside pickup, online shopping and shipping, or creative at-home kits from local pizza shops and florists. Get innovative with it: if you're concerned, just ask, local businesses would love the opportunity to share.
EXTRA TIP? BE PATIENT AND UNDERSTANDING – All businesses are learning and growing! Even those who are creative are struggling to come up with innovative ways to overcome the current crisis. Be patient.